• Lake District • Recipes • The Berry Blast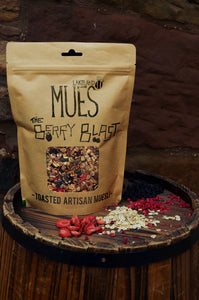 This colourful beauty is bursting with berries, a delightful mix of blueberries, strawberries, raspberries & cranberries. 
---
• Adventures • Competitions • Recipes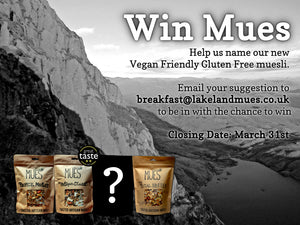 Help us name our new Vegan Friendly Gluten Free muesli.

Email your suggestion to breakfast@lakelandmues.co.uk to be in with the chance to win.
Our favourite name will be drawn April 1st. 
---
• Lake District • Recipes • The Artman Classic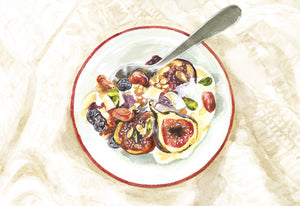 Impress your loved one with the ultimate breakfast in bed recipe this Valentine's day recipe: Honey-baked figs with Greek yogurt & Artman.